Monday on the 17th of May 2021, a very heartbreaking incident happened in the Bono Region of Ghana, Sunyani after a 14-year old final year Student of Miracle Junior High School, Leticia Piniman Kyere was found dead in the School's dining hall which became a suspected suicide case due to the how she was was found hanged dead.
The late Leticia Piniman Kyere
After the news was confirmed by Sunyani FM, it went very viral as Ghanaians poured down their heartfelt condolences to the deceased and her family and also, various speculations of her death has been circulating online after the family of the Teenager came out to debunked claims of her committing suicide.
This sad news has been a trend in Ghana as investigations and more revelations keeps on to unfold.
However, the Founder and Leader of Alabaster Prayer Ministry popularly known as Prophet Kofi Oduro has also putting his voice and view over the death of the 14-year old girl.
According to Prophet Kofi Oduro, he can't deem Leticia's death as a suicide case but will patiently wait until the Police finish with their investigations before he will go further but per reports of the girl's family whom they were claiming that her legs were touching the ground and her tongue wasn't out neither did defecated on herself as signs of a suicide, then there can be more to the story.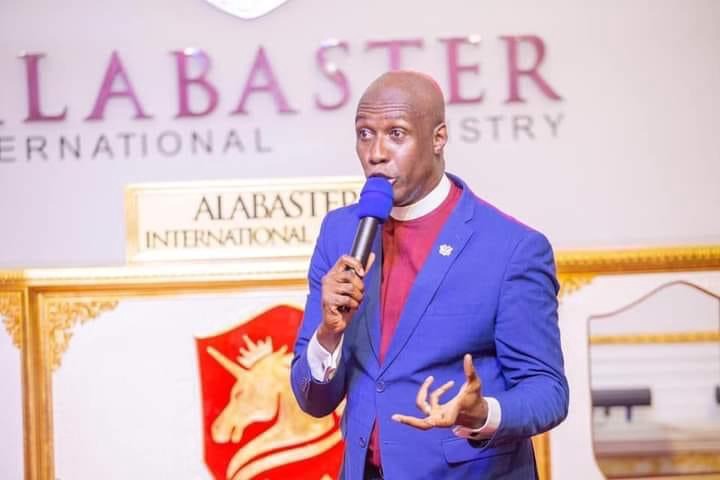 "The reason why I am saying this is because, my own colleague Pastor, Daniel at Amasaman was attacked and killed by assailants one morning in cold blood and deliberately made it look like he committed suicide by hanging him on a tree with a rope whiles his legs was on the ground like that of Leticia's case" He recounted
The man of God concluded by saying he won't call Leticia Piniman's case a suicide until the Police finish with their investigation.
Prophet Kofi Oduro went on Facebook Live as he expressed his view on the demise.