The Date Rush couple at the moment is Nabila and Nana Kwame. The third episode of the program which was showed this Sunday has been undoubtedly the best among the rest after how exceptional and rare Nabila who is a USA based Ghanaian showed up on the show to find love.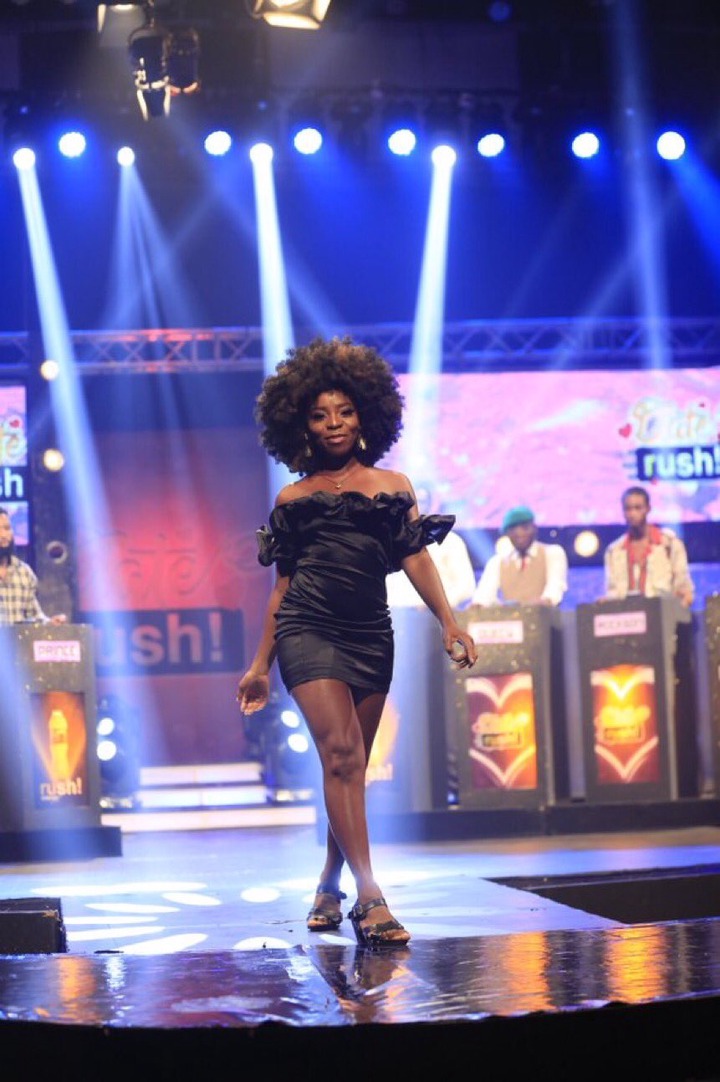 According to Nabila, she was referred by a friend to show up on Date Rush after she found it to be interesting and the right place to make a true friend. She really caused massive stir after coming on the show. All the guys on the show really wanted to make it up to her but she did the unexpected.
About 7 rushes were on still as the last profile video was being shown but Nabila off 5 of them leaving only two on as she eventually chose one handsome gentleman, Nana Kwame as her date.
Obviously, Nana Kwame was the perfect partner for Nabila as majority of netizens suggested.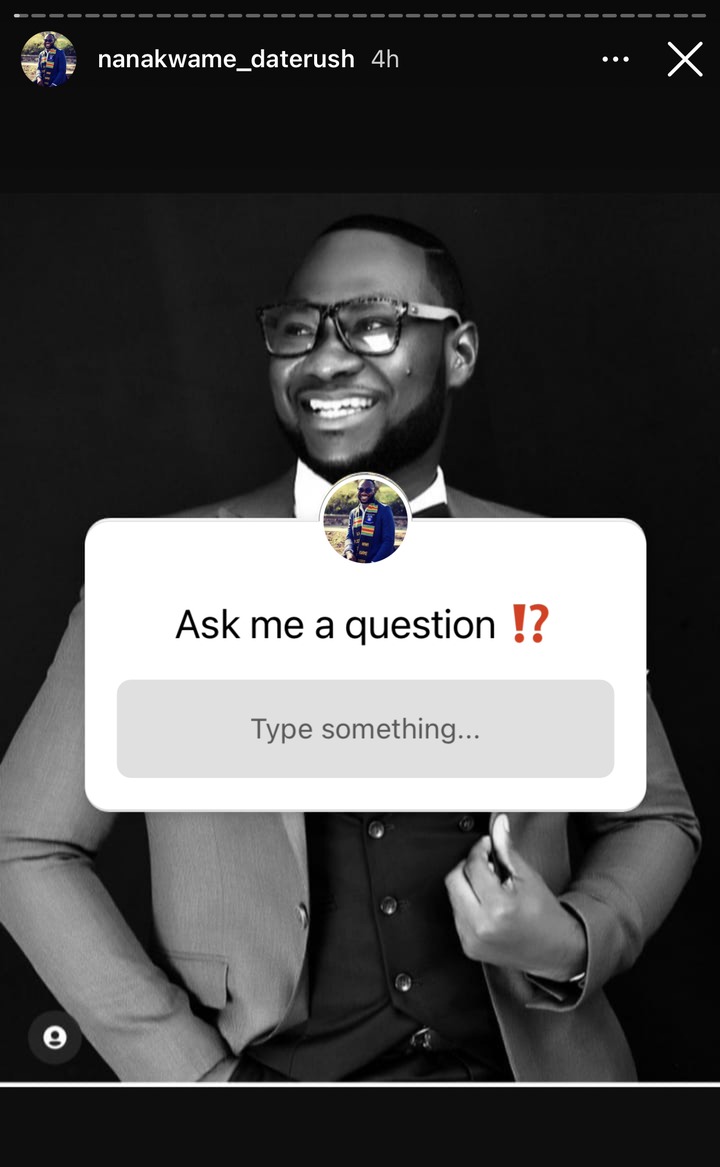 Meanwhile, Nana Kwame conducted questions and answers over his Date with Nabila on his Instagram story to reveal his plans and intentions for the American based Ghanaian, Nabila with optimism.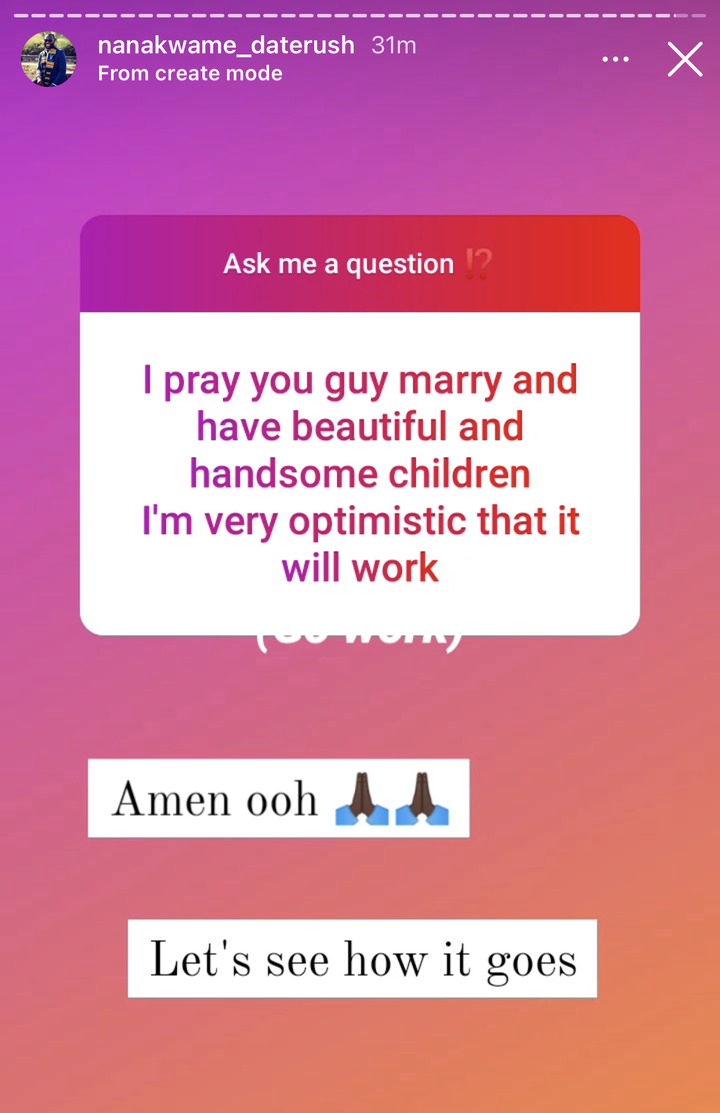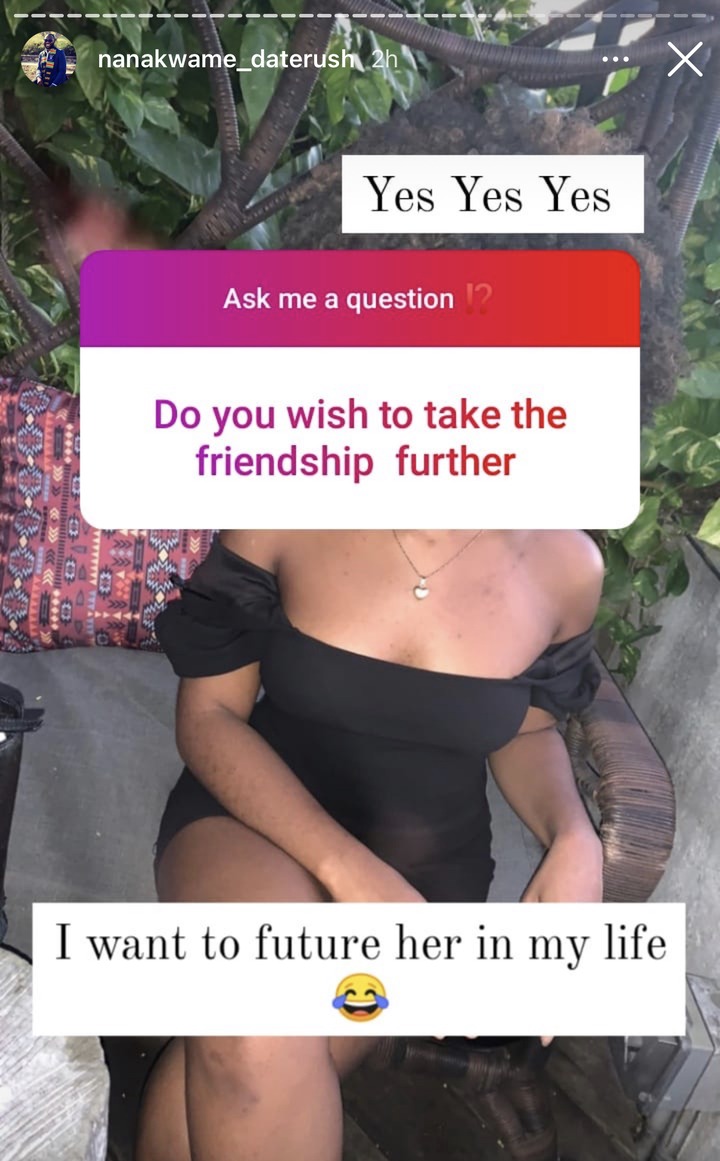 Nana Kwame was asked by a Netizen whether he thinks he can marry Nabila in the future.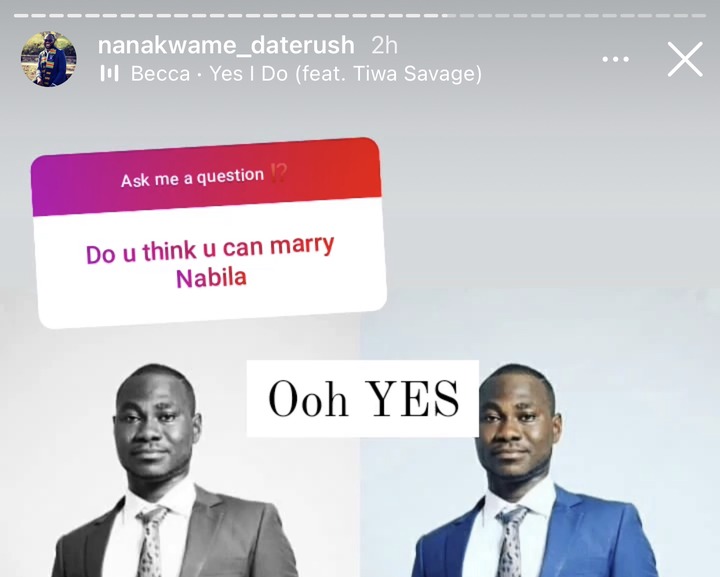 According to him, he hopes to further their relationship by making her part of his future plans. Again when she was asked whether he think he can marry her, he replied by saying "Ohh Yes".